Categories: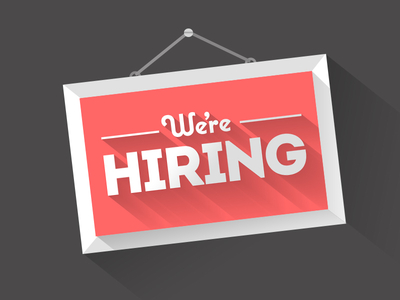 Love the environment and GIS technology?  Looking for valuable career experience?  If you answered yes to both questions, be sure to check out our opportunity to join our team as an Intern!
Job Title: Agri-Environmental Intern
Reports to: Lynne Roszell, Watershed Manager
Position Location: Melfort, SK
Length of Contract: 7 months (October 1, 2017 to April 30, 2018)
Pay Scale: $18.75/hour full-time (37.5 hours/week)
Position Description:
The Carrot River Valley Watershed Association (CRVWA) is currently seeking applicants for a seven month, full-time, paid, internship opportunity as an Agri-Environmental Intern at our office in Melfort, SK.  To qualify for this internship opportunity, applicants must:
Be 30 years old or younger and unemployed or under-employed;
Have graduated from a university, college or CEGEP;
Not have participated in any other Youth Employment Strategy programs (specifically Career Focus); and
Be a Canadian citizen or permanent resident.
The Agri-Environmental Intern will work with CRVWA staff, board members, municipalities, agricultural producers and GIS software to identify target areas within the Carrot River Watershed where the implementation of selected Beneficial Management Practices (BMPs) by agricultural producers can create environmental benefits to the watershed and the producers' operations.  The Agri-Environmental Intern will also use GIS software to map existing and proposed agricultural drainage works to assist in developing applications to license the works through meeting with agricultural producers and performing in-field data collection.  The Agri-Environmental Intern will also assist in activities related to the promotion of agricultural and watershed stewardship, including invasive species monitoring and outreach, developing educational materials, newsletter articles, workshops and brochures, and other duties as assigned.  The successful applicant will have excellent communication skills, awareness of agri-environmental issues in Saskatchewan, and familiarity with GIS software and mapping.
This position will be seven months in duration, and will begin on October 1, 2017 and end on April 30, 2018.  This opportunity has been made possible by a grant from Agriculture and Agri-Food Canada's Agricultural Youth Green Jobs Initiative.  The Agricultural Youth Green Jobs Initiative is a part of the Government of Canada's Youth Employment Strategy (YES), to incent employment opportunities and attract youth to green jobs within the agriculture and agri-food sector.
Primary Responsibilities:
Primary responsibilities of the Agri-Environmental Intern will include:
Developing target areas for the promotion and delivery of Beneficial Management Practices, including:

GIS mapping;
Communicating with producers, municipalities, CRVWA Board and CRVWA Staff; and,
Pro-actively contributing ideas and insight into program delivery and development.

Creating maps of identified target areas using GIS Software to identify existing and proposed agricultural drainage and flood control works, including:

Catchment basin mapping;
Meeting with producers;
Collecting field data; and,
Communicating with producers, municipalities, Water Security Agency and CRVWA Board and staff.

Developing producer-directed communication and information materials on agri-environmental topics; including newsletter articles, brochures, flyers, and workshops.
Professionally representing Carrot River Valley Watershed Association at meetings, workshops, and events.
Communicating professionally with producers, partners, and colleagues about activities, progress, and knowledge. Apply confidentiality best practices when appropriate.
Some local travel is required.
Evening and weekend work may be required.
Education:
Post-Secondary education is required, with preference given to those with a specialization in:
Agriculture and Bio-resources;
Natural Resources Management;
Environmental Studies/Science; or,
Geographic Information Science.
Experience:
Prior work or volunteer experience in agriculture, conservation activities, environmental organizations, and/or non-profit sector(s) will be looked upon favorably.
Skills:
Required skills of the Agri-Environmental Intern include:
Excellent judgment and decision making skills;
Comfort with public speaking and engaging the public;
Excellent written and oral communication, in English;
Computer skills with proficiency in MS Word, Excel, Outlook, and ArcMap GIS;
Understanding of agricultural production in Saskatchewan;
Proven teamwork abilities to actively contribute to discussions, share ideas, and work collaboratively to solve problems and achieve goals;
High level of motivation and self-direction with a positive attitude; and,
Valid Class 5 driver's license and access to a reliable vehicle.
How to Apply:
Applicants should submit applications, including cover letter and resume, by email to Lynne Roszell, Watershed Manager at crwatershed@gmail.com or by mail to PO Box 40, Melfort, SK, S0E 1A0.  Applications will be accepted until 5:00pm on Friday, September 8, 2017.  Additional information is available by contacting Lynne Roszell, Watershed Manager at 306-752-1270 or 306-920-7228.
We thank all applicants; however, only those selected for an interview will be contacted.