Categories: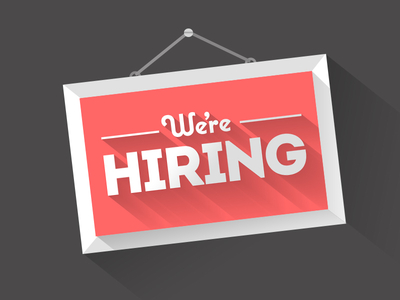 Are you a post-secondary student looking for a fun, career related summer job working with environmental projects and programs? 
We are currently accepting applications for a Watershed Stewardship Summer Student!  
This full-time, seasonal position will be based in Melfort, SK, but work will occur throughout the Carrot River Watershed area.  
Application deadline is 5pm on April 25, 2017.  
Length of Contract: 13.5 weeks (May 23, 2017 until August 25, 2017 or other mutually agreed upon timeframe)
Pay Scale: $15.50/hour based on 37.5 hours per week
Position Description:
The successful applicant will contribute to stewardship and outreach work within the Carrot River Watershed by working to raise landowner awareness of shoreline stewardship principles and implement shoreline naturalization projects.  Fieldwork will focus on participating in shoreline naturalization projects; shoreline data collection; promoting watershed stewardship, including farm stewardship activities with agricultural producers; and may also include data collection for culvert mapping projects.  Outreach activities may include working with other staff to develop, implement and attend community events, attending municipal meetings, and delivering educational materials to landowners.  Office duties may include data entry, working with GIS files, developing reports, and completing additional tasks as required.
Primary responsibilities of the Watershed Stewardship Summer Student will include:
Assisting in the planning, implementation and evaluation of shoreline stewardship program activities, including:

Distributing letters, promotional materials, and/or educational materials to landowners;
Collecting survey responses from landowners;
Discussing shoreline naturalization projects with landowners; including planting of native plant species, riparian area protection and restoration, and septic stewardship;
Calculating shoreline property lengths using GIS software;
Performing or assisting in shoreline naturalization planting plans;
Entering data collected during fieldwork;
Verifying data entry: and,
Pro-actively contributing ideas and insight into program delivery and development.

Collecting data for culvert mapping projects, including locations and condition of culverts within participating municipalities.
Professionally representing Carrot River Valley Watershed Association with partners and landowners at meetings, workshops, and/or other events.
Communicating professionally with landowners, partners, and colleagues about program activities, progress, and knowledge. Apply confidentiality best practices when appropriate.
Additional Considerations:
Some local travel, evening and weekend work is required.
Hours of work typically will be Monday through Friday from 9am-5pm; however, some evening and weekend work may be required.
To be eligible for summer student funding, applicants must be:

Returning to school in the fall.
Be a Canadian citizen or a permanent resident; and,
Be legally entitled to work in Canada
Qualification Requirements:
Some College or University is preferred, with preference given to those with a specialization in:
Natural Resources Management;
Agriculture
Environmental Studies/Science;
Physical Geography; or,
Biology.
Prior work or volunteer experience in conservation activities, environmental organizations, and/or non-profit sector(s) would be looked upon favorably.
Required skills of the Watershed Stewardship Summer Student include:
Excellent judgment and decision making skills;
Comfort with public speaking and engaging the public;
Excellent written and oral communication, in English;
Proven ability to work in a fast-paced environment, completing project deliverables within time constraints;
Computer skills with proficiency in MS Word, Excel, Outlook, and ArcMap GIS;
Proven teamwork abilities to actively contribute to discussions, share ideas, and work collaboratively to solve problems and achieve goals; and,
High level of motivation and self-direction with a positive attitude.
Additional assets of the Watershed Stewardship Summer Student include:
Valid driver's licence and access to a vehicle;
Possess (or ability to obtain) a Pleasure Craft Operator Card;
Experience operating a boat;
Able to work outside in all weather conditions; and,
First-aid/CPR certification.
How to Apply:
Applications, including cover letter, resume, and at least two references, can be submitted to Lynne Roszell, Watershed Manager, by email to crwatershed@gmail.com; by mail to PO Box 40, Melfort, SK, S0E 1A0; or hand-delivered to the Carrot River Valley Watershed Association at 202 Main Street in Melfort, SK during regular business hours.  Applications will be accepted until 5 pm on April 25, 2017.  Additional information is available by contacting Lynne Roszell, Watershed Manager at 306-752-1270 or 306-920-7228.
We thank all applicants for their interest in this position; however, only those moving forward to the interview process will be contacted.